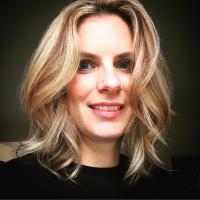 Jill Whitfield
Natural Health Practitioner
Massage involves hands-on techniques to manipulate the soft tissues of the body, which include muscles, tendons, connective tissue, ligaments and joints, to optimize health. Massage can benefit people of all ages. It helps to reduce tension, decrease pain, improve joint mobility, reduce stress and anxiety, increase circulation and lymphatic drainage, and improve immune system functioning.
At this time I am not an RMT, it is a long process as an out of province graduate. With my NHPC association and 2200hr massage program some flex care programs and insurance providers will allow the claim. Please contact your provider before so you are informed.
For online bookings my availabilty is Tuesday 9:00-4:00, Thursday 9:00-4:00 and Friday 9:00-4:00. o Cash/Cheque/Debit and Credit Card accepted.
Cancellation Policy

Last minute cancellations and "No-shows" leave our Therapists with empty appointment times. We may have also had to turn away other clients that could have enjoyed that appointment time. Due to this, guests that do not honour their appointments will be charged a 25% of service cancellation fee.